Logos College of Theology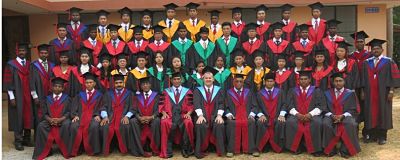 Faculty with the 2015 Graduating Class
Logos is accredited by Asia Theological Association
Logos College of Theology was started in 2001 in a rented building with eight students. It has grown to more than 100 students from twelve different states in India! There are five completed buildings on campus. Our students are dedicated to the Great Commission, seeking to reach all of India with the Gospel of Jesus Christ.
Staff Housing and Library Project

Help make the college a home for our fantastic staff, and give our students a great library and student lounge.


Our plan is to build a beautiful building. The first floor will be our new, expanded library. The three middle floors will consist of 12 spacious apartments for our exceptional staff. A student lounge will be a great place for friends and fellowship.


The Details
The five levels will include:
A 400 sq. ft. library
12 spacious 950 sq. ft. apartments, each with its own balcony!
A student lounge for rest and refreshment
Total cost: $550,000

Your generous gift will help to train these exceptional students to reach the unreached of India.


Sponsoring an entire apartment would be $45,000. For gifts of $5,000 or more, the sponsor's name will be inscribed on the dedication plaque, and they will also receive a dedication photo of the staff family residing in the apartment.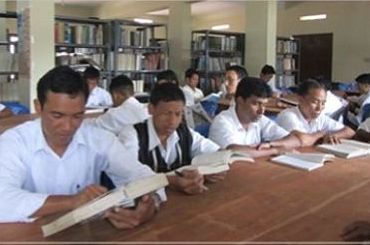 Give toward a new library for our students

Give Now
Please make gifts payable to Global Compassion. A thank you letter and receipt will be mailed. All gifts are tax deductible. We are able to accept credit cards and checks. If you have any questions about your donation, please contact us at (219) 462-4111. Please mark your gift "Logos Apartments." Send your gifts to Global Compassion, 354 West Street, Ste. 1, Valparaiso, IN 46383.